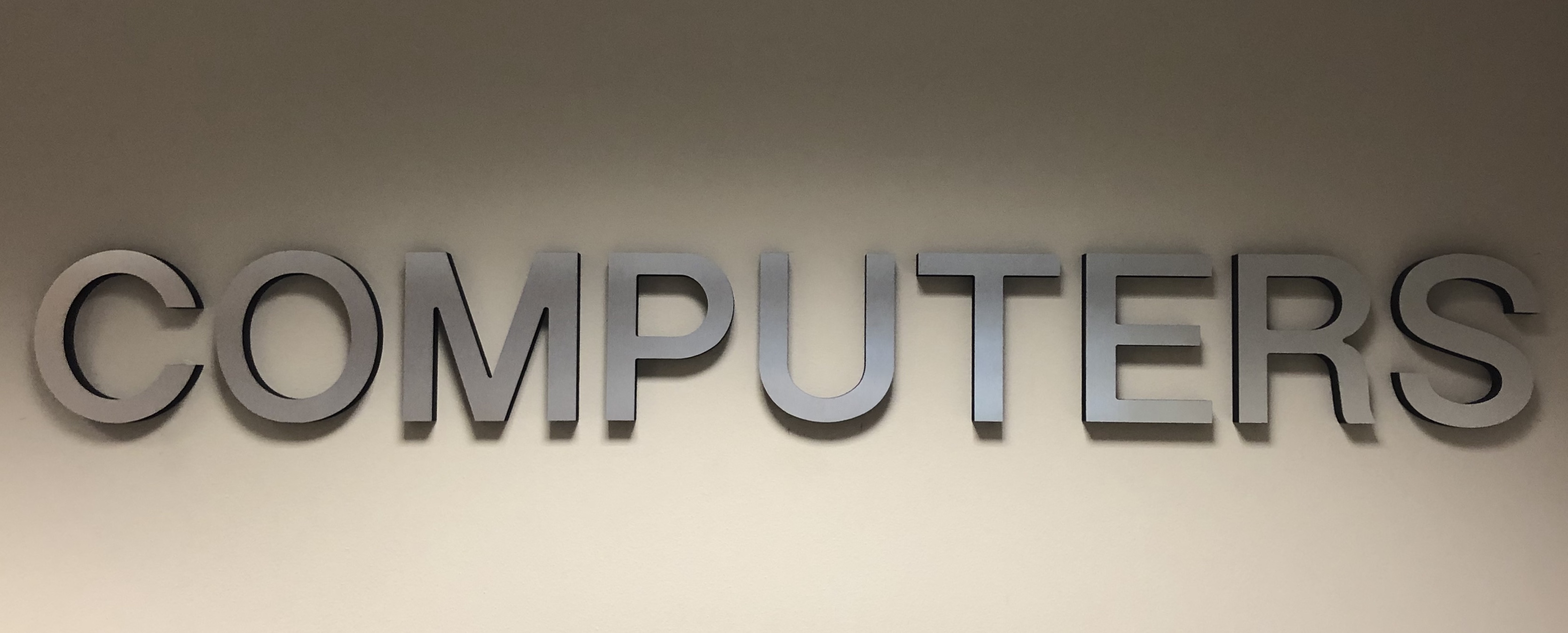 The Kling Memorial Library provides free public access to the Internet as an informational, educational, and recreational resource.
We have 9 public use computers available plus one public card catalog computer
5 computers are located in the Northeast Computer Room. 4 computers are located in the Southwest Reading Room. The card catalog is located on the east end of the Service Desk.
All of our computers run Microsoft Windows 10.
Patrons are limited to 1 hour of computer use if others are waiting.
Please stop at the Service Desk to sign in for a computer.
We offer free public access WiFi which is passcode protected. Please ask at the Service Desk for the current password.